A Reddit user from New York was assured by others online that while his gym habits were unusual, he was not being rude to anyone else for using a treadmill in his apartment building's gym for four hours a day.
More than 2,000 people responded to his query on Reddit — and he shared thoughts with Fox News Digital about the issue as well. 
"AITA for using the treadmill at my building gym for 4 hours?" asked Reddit user "Pr1mrose" in a Jan. 27 post on the subreddit known as "Am I the A*****e" (AITA).  
"I use the treadmill for 4 hours a day (light jog, it's not like I'm Usain Bolting for that long) from 6 a.m. to 10 a.m.," the man explained. 
ADDITIONAL EXERCISE POTENTIALLY LINKED TO LONGER LIFESPANS AND LOWER DEATH RATES: STUDY
"During this time, the gym is almost empty from 6-7:45 a.m. and again from 8:30-10 a.m.," he wrote. 
The user explained that his building has a small gym for residents — with four treadmills, three bikes and three stair/elliptical machines, plus an area for weight training. The gym is open daily until 10 p.m., he said. 
All four treadmills are rarely occupied at once, said Pr1mrose — adding that it was "perhaps 15 minutes every other day." 
He also wrote, "I did a test today and for the entire four hours there was at least one treadmill free, and I was alone for over three hours of the run. There are plenty of days [when] capacity isn't hit at all, and the days on which it is, it's a very limited time slot."
The man was told that the new rule "comes from management." 
The building's management, however, has decided that there should be a 45-minute maximum use period for the cardio machines — and sent out an email to all residents of the building. 
NEW YORK POLAR PLUNGE GROUP DIVES INTO 'LIFE-CHANGING' COLD WATER THERAPY: 'NEVER FELT BETTER'
"I am 99% sure it's aimed at me, as this morning about three hours in, a lady (I believe the building manager's assistant) informed" him of the rule, he wrote — "tapping me on the shoulder."
At the time, the other three treadmills were empty — and Pr1mrose was told that the rule "comes from management."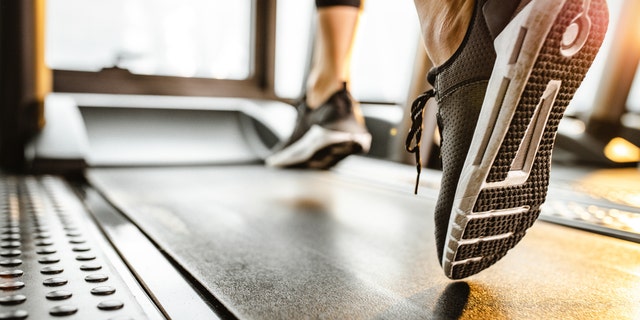 A doorman later came and told him that there was a 45-minute limit on the cardio machines.
Pr1mrose wrote that this rule was not printed anywhere in the gym and that it had not been the previous policy. 
"I really don't understand, but, Reddit, am I missing something and am I in fact the a*****e?" the user asked others. 
MORE THAN 75 PERCENT OF AMERICANS AREN'T GETTING ENOUGH EXERCISE, ACCORDING TO CDC STANDARDS
On the AITA subreddit, Redditors can reply to posts saying that the poster is "NTA" ("Not the A*****e), "YTA" ("You're the A*****e"), "NAH" ("No A*****e Here") or "ESH" ("Everyone Sucks Here"). 
"I can't get past the jogging 4 hours a day. Are you OK?"
Users can "upvote" responses they think are helpful and "downvote" ones that are not.
Most of the Reddit users who replied to the post said they believed Pr1mrose was "NTA."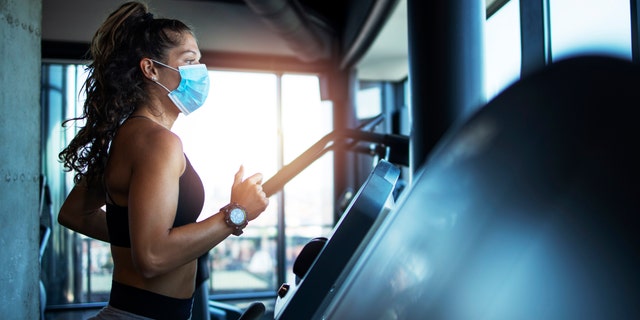 "NTA," wrote Reddit user "Thediciplematt" in the highest upvoted comment. 
"If it was the only one? Sure, but there are four and I doubt anybody else is running for hours," the person wrote. 
"Thediciplematt" also suggested that Pr1mrose switch treadmills every 45 minutes — and "tell them you're maliciously compliant." 
RUNNING 1 MILE A DAY IS GAINING POPULARITY ONLINE: HOW IT CAN IMPROVE YOUR HEALTH
Another user suggested Pr1mrose take a break if the other three treadmills become occupied after 45 minutes of his run. 
"Four hours is a long time for a workout … not sure that's healthy behavior …"
"NTA but if the other three are taken and you've been on for more than 45 minutes, you should free yours up," wrote Reddit user "Pepper-90210." 
Others expressed concern for Pr1mrose's health.
"I'm sorry, I can't get past the jogging 4 hours a day. Are you OK?" wrote Reddit user "itsamezario."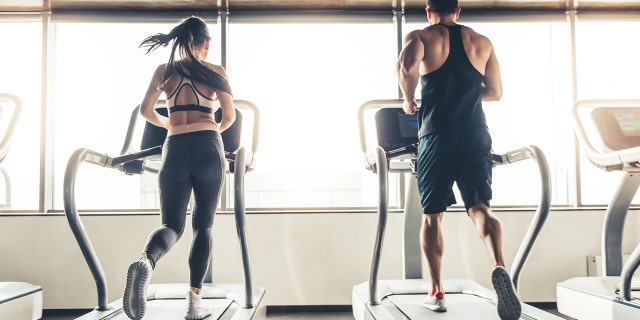 "Why are you using [the treadmill] for such a long time? Four hours is a long time for a workout and I'm not sure that's quite healthy behavior," said Reddit user "Financial-Bottle-872." 
10-MINUTE RUN BENEFITS MOOD, BRAIN FUNCTION: STUDY 
In follow-up posts, Pr1mrose explained that he is a former heavy drinker and that he uses the time on the treadmill to listen to podcasts and music — and to "have some time to myself and reflect on my life." 
He added that his exercise habit is "not a compulsion — it's a hobby I very much enjoy."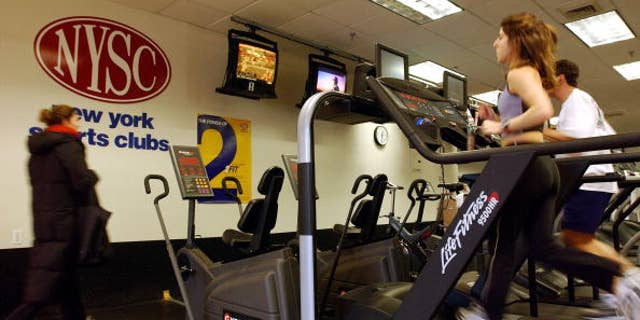 He also noted that he normally runs outside — but as he lives in New York City, he does not want to run in the cold or risk slipping on ice. 
"I fully agree and accept that in the very rare occasions all four treadmills are taken, I will step off in case people are coming by, seeing them all in use, and leaving," he wrote. 
"I have no issue with that — my issue is more I am being told to stop even when I am the only person there." 
"For now I intend to do my normal routine tomorrow morning and will see if I am confronted again."
Pr1mrose said he would write an email to his apartment management to ask why this policy was put in place.
CLICK HERE TO SIGN UP FOR OUR LIFESTYLE NEWSLETTER
"I am not trying to be confrontational, I just literally do not understand the rule," he said.
"I am not claiming to be above it, but I don't think it's asking a lot to be told 'why' when I have lived here [for] over a year and used the gym in this way all that time — and am not preventing anyone else from using it." 
CLICK HERE TO GET THE FOX NEWS APP
Pr1mrose told Fox News Digital in an online response to a question that he was surprised by how many responses his post received — and that he has not yet heard directly from management. 
"For now I intend to do my normal routine tomorrow morning and will see if I am confronted again," he told Fox News Digital.